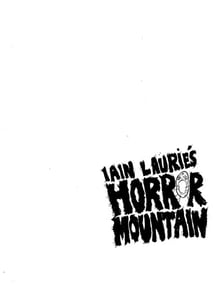 $

1.00
A 22-page comic anthology, filled with surreal horror and uncomfortable humour from Graphic Eye's resident mad cartoonist.
Meet Captain Tits, Mr. Grins and Pepe, Inspector Nazelbahhn, the Space Monkey and other unspeakable terrors, who inhabit the vague terrain of Iain Laurie's Horror Mountain.
This is a PDF or CBZ download for those of you who prefer to read comics on your digital reader.
"Gaze into the soul of Iain Laurie. He knows fear, and he makes humour out of it. Gaze into the soul of Iain Laurie and laugh and feel afraid — 'cause he's a mirror."
- Nick Abadzis
"If ugliness, creepiness, and surreal comedy sold books, this would be a best seller."
- Frank Quitely
"It's really amazing! I love it!"
- Jeff Lemire